Mooojo offers an ad-based FREE LOTTO service with a guaranteed JackPot of $150.000.
You can already win from 2 of your lucky numbers matching the winning number which are mirrored from the National German Lotto every Saturday.
Cash Out starts from $0.10 via PayPal for iOS users or by amazon gift cards for android users to be comliant with PlayStore policy.
Set up a mooojo-team and you will profit an extra +100% bonus entries. For every entry your team mates submit your will get an additional entry to your account. This is all transparently displayed in an overview that lists all your numbers for the next draw.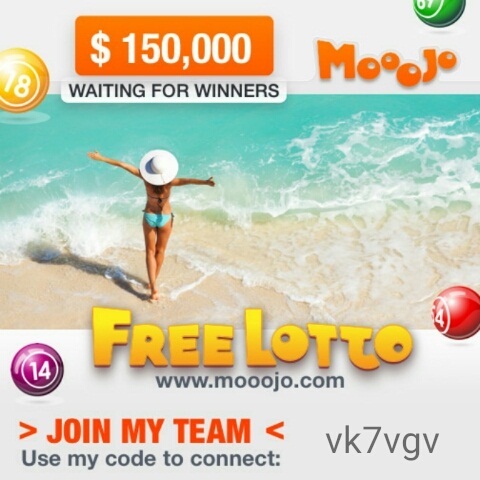 Post draw you will find a performance overview from where you can drill down to the detailed results on how much any of your entry has gained.
Users that want to give it a try without download first find a link on the website where they can test their lucky numbers beforehand.
Mooojo's support is very responsive, their emails and notifications clear and only little intrusive, their design is fresh and stands out nicely from rest and the app is intuitive to navigate.
Mooojo is totally free – and there are no in-app sales and nothing you can lose. Give it a try at www.mooojo.com and Go > get lucky too!
Website www.mooojo.com
Fb: www.facebook.com/mooojolabs
www.twitter.com/mooojolabs  @mooojolabs
Def: mooojo is an app that allows anyone to win a JackPot of $150.000 without having to spend a single penny.